Newsletter Oct 2021
Chairman's Update
Dear Tri2O'ers
A warm welcome to your October newsletter. A lot of Club activity has occurred since my last update in August and I would like to start with Sunday 12th September and the return of the Reading Triathlon. 
Team Tri2O put on another great event which saw just under 300 competitors enjoying themselves swimming, cycling and running around the Reading Lake and surrounding countryside. 
We had a great team of Tri2O members who volunteered their time to help marshall and make the day another big success.
I would like to thank everyone who helped both on the day and beforehand as it would not happen without you. I personally got a great sense of satisfaction working with the team in transition along with our friendly but "firm" British Triathlon official Emma. Please remember this event enables your club to keep fees down and to re-invest back into the club for the benefit of all members.
I must take this opportunity to thank the Reading Triathlon Sub-Committee of Pete Gough, Georgia Jackson, Jamie Shillham and Neil Harris for their enormous effort organising the event. Your commitment to the event and the Club are second to none!
You will have seen on the Facebook group that our highly organised Editor in Chief & Communications Officer Sunil, has been on a publishing spree with his enviable collection of race reports, kindly written by our members. Thanks to all who have written reports, such inspirational stories, anecdotes and tips, I have enjoyed them all.
So with the Triathlon season more or less over with, time for some winter training and preparation for 2022.
As well as our on-going three weekly coached Swim sessions (thanks to our excellent coaches Georgia, Jennie, Justin & Sean) additional Tri2O events for you to join are:
Winter Running Competition – Details below from Captain Neil

Virtual Winter Run Club – Thanks to our Run Officer Edwina for "running" again

Off Season Seminars & Workshops – Thanks to our Events Coordinators Susan & Rob
There will be further Seminars & Workshops published soon so do keep a close look out on Facebook and Email for details.
Plus Captain Neil (with a little help from his fiancée no doubt!) is organising an exciting Club Weekend Trip in the Spring – having had a sneak preview of the draft itinerary it looks like it will be serious FUN.
Plus, Plus Social Secretary Tasha is pinning down a venue for our Annual Awards Evening, so again watch this space.
I hope you can attend  the Clubs Annual AGM on the 24th November (Virtually via Zoom) 
See notice & agenda below.
You will see from the agenda that we have two Main Committee members standing down this year plus there will be a vacancy for the role of Bike Officer in our Coaching Sub-Committee –  If you feel you could help with any of these roles please do drop me an email and we can organise a quick chat – chairman@tri2o.club
I look forward to seeing you soon.
Mike Nash
Chairman
---
Membership Update
We would like to welcome a new member to the club
Callum Hughes (welcome back)
Clive Goodwill (welcome back)
Elaine Liversage
Gemma Henderson
George Varelis
Hannah Butcher
Ingrid Chow (welcome back)
Jim Lemin
Joe Bradstock
Kathy Stevenson
Lucy Anstey
Will Headland
We hope you enjoy training with us!
Reminder about renewals – these are not automatic!
When you are due to renew you will get an email from Tri2O Triathlon Club mail@clubspark.co.uk, so please look out for that. The actual renewal process is easy although if you are a BTF member you need to use the blue button that says "Sign in with your British Triathlon Account" rather than using your email and password in the ClubSpark boxes underneath.
We have also noticed two issues where fields should be mandatory but are not. It does not require you to put in emergency contact details, although we should have them for any issues that might arise during a coached session, so can you please check that you have entered these. Also if have a joint membership, it does not require the details of the additional member, but again these are very helpful if they want to be on the mailing list etc.
Nicky
Membership Secretary
---
Coaching Corner
And relax . . .
Fingers crossed the lockdowns are behind us and we can start looking forward to a well-deserved rest at the end of what was a shortened season. It feels like everything we would normally do across a whole summer has been condensed into a few very busy weeks, so whether it's been catching up with family, heading back into the office or taking part in races or, more likely a mix of all three, it's been hectic!
And that's why I am going to harp back to my old mantra and advise everyone to take a few weeks to chill out, try something different and then start to build back into serious training ready for next season. I am not advocating a total avoidance of athletic activity, just a dialling down of the intensity and a change to give the mind a different focus.
This is a great time to take stock of your body from head to toe and check that it's all working well. We all build up knots, niggles, and even full-blown injuries which we somehow manage to ignore to keep up with our regular training. Take the time to assess them and give yourself permission to take time to sort them out. If you can, self-treat through rest, myofascial release (foam rolling, etc.) or Pilates and yoga. If they don't respond to your self-help do seek professional help, it will be money well spent.
Having just mentioned Pilates and yoga, I recommend that you work on improving your functional mobility and core strength. Aim to get a full range of motion in the joints you use for our three disciplines whilst building strength in your core to allow the limbs to move freely.
We're not quite into the Christmas food-fest, but it's not that far away, so don't go crazy (at least not yet). Maintaining a well-balanced nutrition plan is just as important in the off season as it is when racing. Quality, fresh produce in quantities which match your caloric requirements will help you stay fit and healthy irrespective of how you are getting your endorphin highs. Don't forget to ensure you have sufficient vitamin D in your diet as there is less sun over the winter months.
With the remnants of Covid-19, the ongoing fuel situation and a lack of HGV drivers and other skilled people it has the potential to be a long winter and it will be easy to stay in and "do your own thing", but don't forget the Club has just released details of the Winter Run Series to motivate you to get out there. We will also be having the Club AGM and of course the long, long awaited Awards Event.
Sean Stewart
Head Coach
---
#Tri2Onewsletter  – October mini-series
We had a bumper end-of season racing from Tri2O club members which has resulted in some great newsletter article submissions for Oct edition of the newsletter.
Just for the Oct edition of Tri2O newsletter we decided to breakdown the newsletter into smaller race reports rather than one giant newsletter, which we hope was a more enjoyable read.
Here are the list of all the mini-series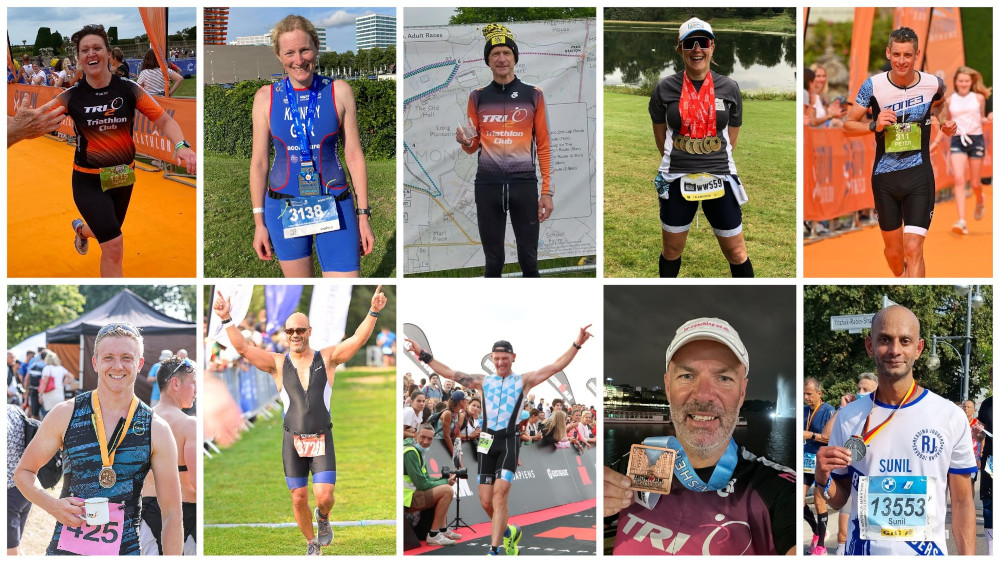 ---
Annual General Meeting 2021
Notice is herby given that the Annual General Meeting of the Club will take place by zoom on
Wednesday 24th November 2021 at 20:00
AGENDA
Chairman

Welcome

Apologies from Committee members
Approval of minutes of last AGM

Treasurer

End-of-year accounts
Membership fees for 2022 

Chairman

Annual report to members on behalf of the committee

Secretary

Approval of amendments to the Constitution (Attached here)

Minimum age for joining the Club to be raised from 16 to 18 due to the increase in BTF requirements for safeguarding documents and training
Timing of payment of membership renewal fees to be 1st April rather than annual date of joining to fit with ClubSpark membership platform

Election of main Committee members for 2021-2022 (see below)
Any other business 
Close 
Election of Main Committee Members
Each member of the main committee, except the chairman, is standing down in 2021, as is required by the Constitution. The committee members who are standing for re-election are indicated in the table below. Nominations are invited from other Club members for any of the committee roles. Nominations are requested for the Head Coach and Social Secretary roles as neither Sean Stewart or Tasha Skidmore are standing for re-election.
The roles and responsibilities are listed below and described in detail in the Tri2O Committee Roles & Responsibilities document on the Club's website.
If you want to nominate someone for the main committee, or be considered yourself, please contact the chairman or secretary.
Voting for those nominated or standing for re-election will be by a virtual show of hands at the AGM.
Main Committee – Current members
Role
Current member
Standing for
re-election
Contact email
Chair
Mike Nash
Not Required
 chairman@tri2o.club
Treasurer
Stuart Jay
Yes
 treasurer@tri2o.club
Secretary
Sally Waterman
Yes
 secretary@tri2o.club
Communications Officer
Sunil Fernandes
Yes
 info@tri2o.club
Club Captain
Neil Harris
Yes
 clubcaptain@tri2o.club
Head Coach
Sean Stewart

No

 coaching@tri2o.club
Social Secretary
Tasha Skidmore

No

 social@tri2o.club
Covid-19 Officer
Zoe Hawkins
Yes
 c19officer@tri2o.club
The main committee has three sub-committees (listed below). Full details of the membership and remit of the sub-committees is provided in the Tri2O Committee Roles & Responsibilities document on the Club's website. Members of these committees are not voted in by the membership.  
The remit of the Head Coach includes chairing the Coaching Committee so this role will be filled by the newly appointed Head Coach. Simon Barbour will be stepping down as Bike Officer, so the Club is looking for a volunteer to take on this role. The Bike Officer is a member of the Coaching Committee. The other members of the sub-committees have agreed to continue in their roles. However, the Club is always looking for new volunteers and ideas so if you would like to get involved in any of the sub-committees, please make your interest known at the AGM or contact the sub-committee chairperson.
Sub-committee chairmen
| | | |
| --- | --- | --- |
| Sub-committee | Chairman | Contact email |
| Coaching Committee | Head Coach |  coaching@tri2o.club |
| Communications Committee | Sunil Fernandes |  info@tri2o.club |
| Reading Triathlon Committee | Pete Gough |  events@tri2o.club |
Sally Waterman
Tri2O Triathlon Club Secretary
---
Winter Running Series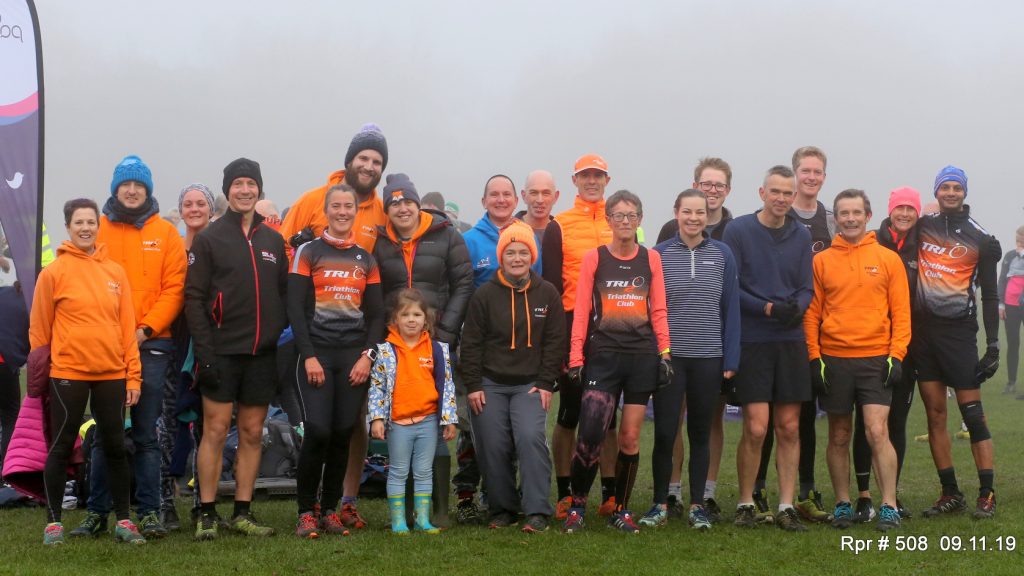 This year we are running the winter run series, with an improved scoring system with
the results classified into age bands of <40, 40-55 and 55+ to give as many members
as possible an opportunity to be competitive. Primarily i t gives an opportunity to chase
down some club mates, support others and hopefully enjoy a social coffee/cake/bacon
bap after. There are distances to cover all preferences from 5km parkruns to a marathon
round Mapledurham. Hopefully, we will have a few more races in 2022 which will be
announced as races confirm they are open for entries.
For those who a looking for another element, we will be introducing the improvement
challenge in the spring, details to be announced in 2022
| Date | Event | Distance |
| --- | --- | --- |
| 30th Oct | Reading parkrun | 5km |
| 13th Nov | Bracknell parkrun | 5km |
| 21st Nov | Winter 5 series 1 | 5 miles |
| 28th Nov | Trail Mapledurham | 10k, half marathon, marathon |
| 05th Dec | Mapledurham | 10k, 10 miles |
| 19th Dec | Winter 5 series 2 | 5 miles |
| 28th Dec | Gutbuster | 10k/10miles |
| 09th Jan | Winter 5 series 3 | 5 miles |
| 22nd Jan | Woodley parkrun | 5km |
| 05th Feb | California Country parkrun | 5km |
| 13th Feb | Winter 5 series 4 | 5 miles |
| 27th Feb | Wokingham half | half marathon |
| 12th Mar | Dinton Pastures pakrun | 5km |
| 26th Mar | Prospect parkrun | 5km |
| 02nd Apr | Henley-on-Thames parkrun | 5km |
| TBC | Reading half 2022 | half marathon |
Overall Competition
For each event, the age grading will be calculated for your run. The age-grade will then be
ranked within the Club. Where there are multiple distances at the same event, these will be
ranked together as the age grading will account for the distances as well as the ages.
Points will be awarded as below


1st 100




2nd 95




3rd 90




4th 85




5th 80




6th 75




7th 70




8th 65




9th 60




10th 55




11th 50




12th 45




13th 40




14th 35




15th 30




16th+ 25
The total score will be based on your best 6 results, or the number you have entered i f less
than 6, with a maximum of 3 parkruns.
Results Submission
To make sure we do not disappoint you by missing any of your hard-earned results we will
have a form for you to submit your results https://forms.gle/hkEfqFBXPzPWwdW4A
We are looking forward to seeing you at the events and getting to meet you all there, Any
questions do not hesitate to reach out, I will happily answer them.
Best wishes
Neil
---
Dates for your diary
24-Nov-2021 : Tri2O Annual General Meeting
TBC : Tri2O Annual Awards
22-Apr-2022 : Club Trip to North Wales (Apr 22nd – 24th 2022)
---
We would love to hear from you
The next newsletter will be in Dec 2021, please send your contribution to info@tri2o.club before 10th Dec 2021.
We would love to hear from you, particularly if you have taken on a new challenge or are new to triathlon.