Newsletter – Jun 2020
Chairman's Update
Dear Tri2O'ers
I hope everyone reading this is fit and healthy. Thank goodness we can do some swimming now!! Great to see Oli and the team at the Tri2O lake (and other venues) providing such an organised and safe open water swim service, not quite the social affair we are used to but great to be back in the water.
So since my last ramblings in April there have been quite a few things happening in Tri2O World…
Last weekend 24 of us completed the Endure24 NHS 24 Hours Challenge relay (you will have seen photos on Facebook) to raise funds for our marvellous NHS. Tasha (Team Captain) with support from Sunil did a magnificent job of organising and motivating the Tri2O team with hourly messages of encouragement throughout the day and night – well done to everyone who took part. The club and participants made donations to the charity. If you would like to make a donation please do so here: https://www.justgiving.com/fundraising/endure24nhs
We have kicked off our annual Club Championship competition utilising the Ironman virtual race platform, which by the way is really easy to use and provides members a chance to submit a virtual race time across several multisport distances. It is fun and certainly has given me something to "go at" in an otherwise barren race season (more details about the Ironman virtual race platform in the newsletter below).
The Tri2O Saturday evening "non" virtual pub quiz has been a firm fixture in my calendar. We have seen multiple hosts and a wide range of topics, themes and questions plus the usual banter. This weekend we enjoyed a scavenger hunt around Ikea as a final round kindly hosted by Erik and Jocelyn Anderson – good fun for a Saturday evening.
The weekly Word Hunt game orchestrated by Clare and Neil is very popular and a good excuse to add that extra run or bike session in at the end of the week (or in some cases ride around the whole of the South of England!) gathering letters. A word of warning though, do not try and use the same photo twice, which I confess to doing 2 weeks ago only to be caught out by our ever so diligent Communications Officer Sunil "Sherlock" Fernandes!! Fair Cop.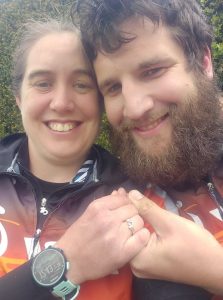 As for young Clare Fox and Neil Harris who have both been active and very respected Tri2O members for a long time, congratulations on your engagement (in club kit no less) – you are both wonderful people and make a great couple.
Thanks to those of you who completed the recent "Tech" poll. Our very own tech queen Edwina McDowall has kindly offered to host the first workshop, which will cover two of the most asked for topics – using zones and training peaks. Look out for further Tech Workshops on other specific gadgets/platforms soon. If you have been through the steep learning curve of Garmin devices or other specific devices/platforms and would be happy to help a few team mates via a virtual workshop, please do drop me a message.
Thanks to every Tri2O member who has "got involved" in club activities over the past few weeks, it is still a challenging time for many but seeing and joining in with virtual activities or competitions has certainly been of great value to me and I sincerely hope to many of you too.
I really look forward to actually seeing some of you soon, in the meantime keep safe, keep healthy and keep training.
Best wishes
Mike Nash
Chairman
---
Reading Tri 2020
Update from the Reading Tri Committee – Pete Gough, Georgia Jackson, Jamie Shillam & Neil Harris
Like many events planned for this year, We have taken the difficult decision to cancel the Reading Triathlon 2020.
The organising committee share in the disappointment many of you will feel at this news. Putting on a local, fun and inclusive event is something that so many club members enjoy and put so much into being a part of, and we have continually been looking at ways we could conceivably put on an event during this pandemic.
With a greater awareness of all the issues the event would need to overcome to go ahead we have decided to cancel the 2020 event. Issues include the logistics of organising a socially distanced event at our site, which would lead to the event needing to take place over over most of the daylight hours, the ability of triathletes (many of them new to triathlon) to safely train for the event, triathletes' ability to travel to and stay locally to the event, the safety of everyone attending and working on the event, and the possibility that restrictions might still be in place in September, leading to a cancellation nearer the event that would impact our ability to offer deferment or a refund.
We anticipate this decision will be a relief to some, a great disappointment to others, and a mixture of both to most. The cancellation has financial implications for suppliers, our Triathlon club and the event's beneficiaries (the Triathlon Trust). However with the great effort that all club members have put into running this event for the past 3 years we do still find ourselves in a healthy financial position as a club.
We are automatically deferring all entries to our 2021 event. For anyone entered that does not wish to defer their entry we will offer a full refund. We hope to confirm the date for our 2021 event soon.
Reading Tri 2020 official cancellation statement 
---
Membership Update
Unsurprisingly at a time when we are unable to provide our group training sessions and most events are postponed / cancelled, we have not seen the usual pre-season rush to join the club.
We do have two new members to welcome though – welcome Clare Hawthorne and Daniel Henwood. I hope you are enjoying the club so far!
Thanks to everyone who has renewed with ClubSpark. We are still having some difficulties, but Sunil is giving BTF a lot of feedback! I think he has given them so much feedback that they now have a "Membership Engagement Advisor"!! Hopefully this will make it easier for everyone – and thanks to Sunil for plugging away on our behalf 🙂
I am sending out the renewal reminders at the beginning of each month – those due to renew in June should have had the email, so please contact me if you think you should have it but have not received it.
Nicky
Membership Secretary
---
Coaching Corner
Some tips from the Coaching Committee – Sean Stewart, Susan Martin, Simon Barbour & Edwina McDowall 
Let me start by saying that I hope everyone – and I include your whole family here not just club members – is well and managing to stay clear of Covid-19. And for those of you who are working on the front line, irrespective of what part you are playing, Thank You for all you have done and will continue to do in the coming weeks.
So, it looks like the clear and simple lockdown message of "Stay Home, Save Lives" is quickly morphing into something altogether less straightforward and more open to personal interpretation.   As a club we are however bound by the guidance passed to us by our governing bodies, i.e. the British Triathlon Federation (BTF) and Triathlon England (TE). All organised triathlon activity in the UK is suspended until 30th June at the earliest and group activity involving more than six people is suspended until 4th July at the earliest.   Irrespective of any other Government messages or what other athletic bodies decide to do the club will not start organised activities until BTF and TE give us the green light. Even then it is unlikely that everything will immediately return to our normal pre-coronavirus routine because we are largely dependent upon schools for our swimming venues and they may, or may not, allow us back before September. Where Thursday Run Club is concerned, if Social Distancing continues it would be impractical and irresponsible for us to try to run through the streets of Caversham, so I am looking at an alternate starting point on the outskirts of town which would allow a well-spaced group to run in open countryside.
But it's not all doom and gloom; many of you have been participating in various different online activities with the dry-land swim and spin classes by Jennie and the kettlebell sessions laid on by Vanessa, which have proven to be immensely popular, and some of you have been giving the Joe Wicks workouts a try as well. But perhaps the best news of all is that Oli and our friends at My Sporting Times have managed to not only open up the lake for swimming, but they've added another smaller loop which is open at different times so hopefully you are all able to find a time that works for you.  
Assuming that we don't experience a second spike in Covid-19 cases and the R number continues to fall, now might be a good time to give some thought to each of the disciplines. Below are some ideas we have compiled that you might like to think about before jumping straight back into the old training routines with both feet.

Swimming
With no pool sessions to focus on it simply isn't possible to maintain that mythical "feel for the water", but you can mimic the correct pathways your hands should follow by using resistance bands.   If you cannot attend Jennie's virtual dry land swim class, YouTube has a good selection of short videos to show you what to do. Remember that you are trying to train your neural pathways, so your muscles know what to do when you do get back into the water – these are not strength sessions! However, there is plenty of scope to increase muscle strength as well; but better to focus on finessing the stroke than building "grunt" into it.  
One area where resistance bands are immensely helpful is in improving your stroke cadence, if you have a tempo trainer, or a metronome on your mobile phone you can slowly start to increase your stroke rate. Without the need to haul yourself through the water it is possible to get your muscles (and mind) used to a higher tempo than you've used before without becoming fatigued too quickly.
As the Tri2O lake is now open, do get down there and enjoy it – if you are lucky enough to be able to book a slot. If not, we are lucky to have several other lakes nearby. We have heard from Leighton Park that despite the lockdown they have been able to make a start on repairing the pool, so with luck it will still re-open in September as planned. If any of the pools open and we are able to work within the inevitable restrictions to lay on meaningful training sessions, we will notify you through the usual channels.

Cycling
As we now move towards exiting lockdown, we're starting to see the possibility of some competitive action on bikes returning. Of particular interest for triathletes is that smaller club-run Time Trials might be able to go ahead again from mid-July, although this still depends on infection rates continuing to fall and the go ahead from the CTT (Cycling Time Trials). If you are considering riding some of these events to get the competitive juices flowing again, please remember the recent time trialling rule changes which include having a working rear light on your bike – no light, no start. There will also be certain other changes to maintain social distancing, the largest of these likely being the removal of a 'pusher off'. For those of us who feel like we are going to fall off every time we do a standing start that may not be a bad thing…
In terms of your fitness, it is really important to remember that you are where you are. If you have been lucky and able to continue with mostly uninterrupted training, you may just need a few sessions of high intensity intervals or a couple of time trials to get your top end race fitness back. If you have had to take a break, however, do remember that as your fitness reduces so does your body's ability to cope with hard training loads. It would be very easy to rush back into things and find yourself exhausted or injured within a couple of weeks, so try as best you can to put old performances out of your mind, focus on where you are today as a baseline and enjoy getting fitter from your current point. 
Even with a solid base of training, doing a few weeks of VO2max sessions can help unlock your top end fitness ready for competition. Everyone is different in how quickly they recover from these kinds of sessions, maybe one a week will be plenty for you, but some people do two. As a starter, try three or four sets of three minutes at VO2max intensity, with five minutes of rest in between. Once you feel confident getting through these you can increase the interval time or decrease recovery time. These should be performed at an intensity above your threshold (if you're using a heart rate monitor remember it takes time for your heart rate to respond to your effort) and although you should be able to pace them consistently you should be exhausted by the end of the last interval.
Club rides are still be suspended for at least another few weeks – they will likely look different when we can resume them due to social distancing guidelines. We will share more information via the Facebook group when it looks like we can start group rides again.

Running
Lock down restrictions are easing at last! Now is a great opportunity to refresh your approach to improve and embrace your running this summer. Here are a few ideas:
Mobilise: Add some Pilates, yoga, stretching sessions into your week or keep going with any at home virtual workouts.
Running form: Listen to your body. This is a great way to maintain good form. A few cues, head over shoulders (look at the horizon), shoulders over hips, hips over the mid foot upon landing and arms swinging ahead – run with good form and you will use less energy and run faster. Try focusing on a mid-foot landing and swing your arms to get good momentum. Drills are a great way to reinforce good form.
Cadence: Experiment with your running cadence. Establish a baseline on a run and set a target for your next run e.g. 5% increase. You can run with a metronome, set an alert on your watch or run with a friend with a higher cadence … it's amazing how quickly when running together you match each other's stride!
Most of all … keep motivated: Run with friends, apply social distancing recommendations, no hugs or high fives …. foot fives only! Or check out a virtual running event or sign up to the Tri2o Virtual Club Champs – have some fun and enjoy your running.
It appears that for almost all of us, the 2020 competitive season is going to be a complete wash-out.   Let's look to the future, build on whatever fitness we've retained in these past three months and simply enjoy whatever sporting opportunities the summer brings us.
---
Endure24 NHS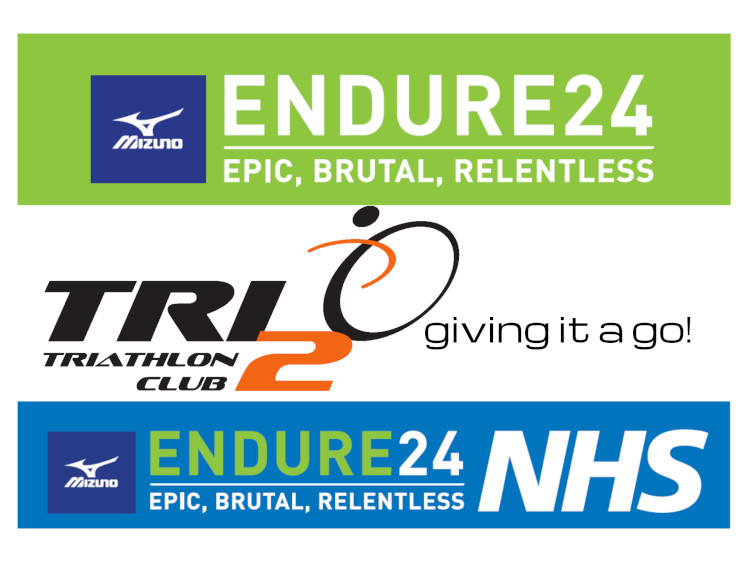 The Mizuno Endure24 NHS 24 Hour Challenge was an opportunity to take part in a virtual Endure24 over the weekend of 13th & 14th June.
Twenty-four Tri2O members took part in the event as a relay team taking turns to run or cycle for 1 hour starting from 12:00 pm on Saturday and continuing for 24 hours.  The handover was done virtually over Facebook with many posting before and after selfies.  Our Endure24 team captain, Tasha, made sure everything ran like clockwork – she kept the Endure24 control room updated and made sure the handovers happened smoothly. 
The Club clocked 175.5 miles over the 24 hour period, but more importantly it was an amazing team effort by club members. Well done all.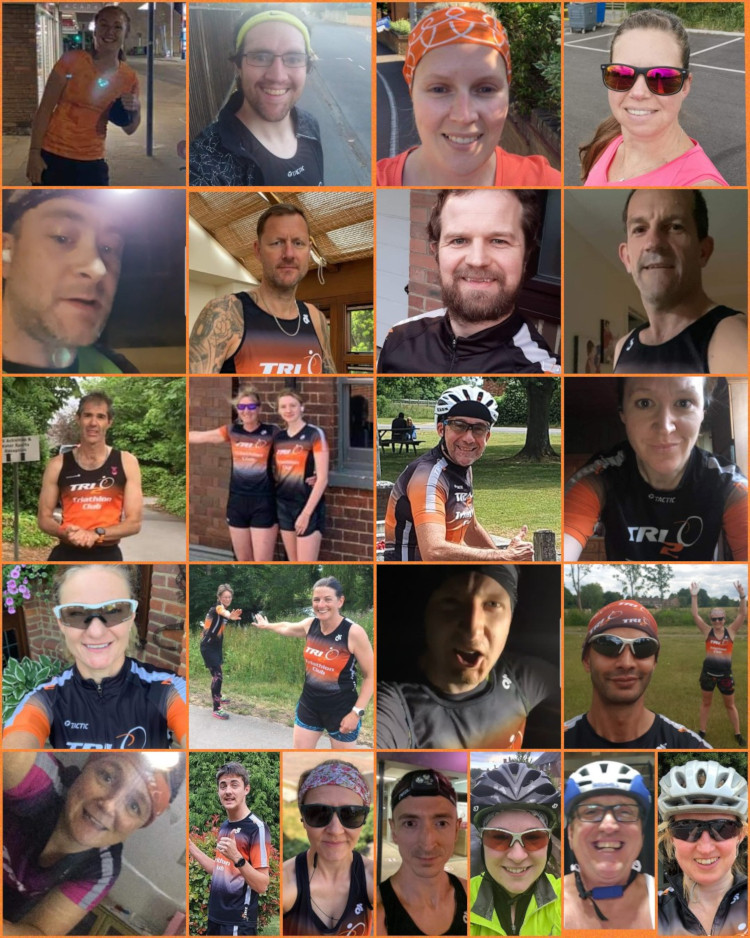 ---
Tri2O 'Virtual' Club Champs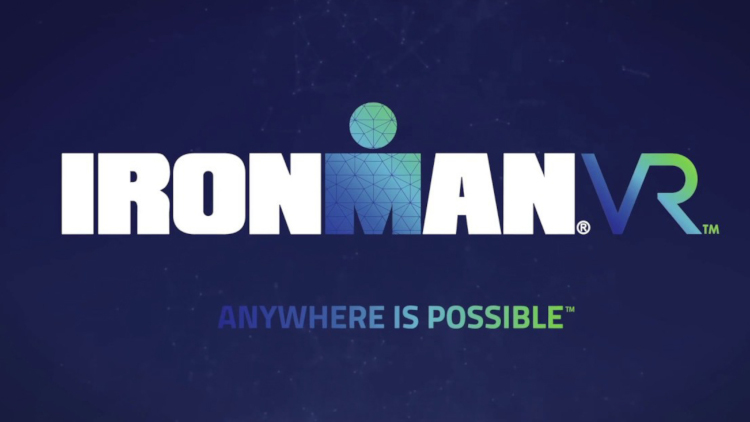 With most sporting events being cancelled or postponed many of us have written off this season for proper races.  The sporting world has been quick to adapt to virtual racing and there are quite a few virtual competitions for those who still want to  benchmark themselves against others.  As we cannot run the planned Club Champs competition we decided to replace it with a series of virtual races and opted for IRONMAN Virtual Race (IM VR) events as they are FREE and FREQUENT.
It is EASY to register, just go to https://www.ironmanvirtualclub.com/
Races are held every weekend with a different distance every weekend (sprint, standard, middle) so the event caters for everyone.
Its already popular with quite a few club members.
It standardises the competition.
Once you have completed an event, please enter your results in the Club Champs spreadsheet at https://tinyurl.com/Tri2O-ClubChamps-2020. As with the previously planned Club Champs we will rank people based on their total time for the event as a percentage or the winner's time in their age group so please include the winner's time in the spreadsheet. Unlike the real events you had planned there will probably be thousands of people in your age group!
---
Race Report – IM Virtual Races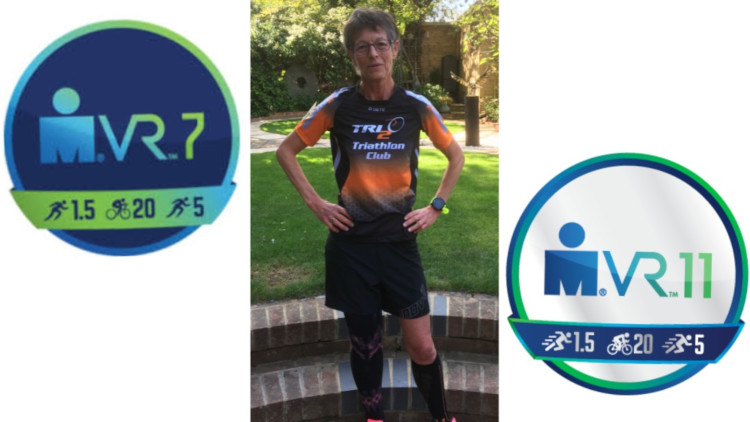 by Sally Waterman
With the cancellation of the local races and the GB Age Group qualifying events that were to be my practice races in the run up to the ETU sprint triathlon in Malmo in August and the ITU sprint duathlon in Almere in the Netherlands in September and, as of May, these races still scheduled to go ahead, I was keen to find other ways to find my 'race head'. I was initially sceptical about whether virtual racing would motivate me to go faster but then Sunil suggested the IM Virtual Races and it was agreed these would be the Club Championships this year. For the Classic, the race can be completed anytime from 19:00 on a Friday up to midnight on Sunday and runs and rides do not have to be on the same day and can be in any order. Your times are uploaded directly from whatever platform you use, Garmin Connect in my case, by setting up a link when you register.
I entered my first race, IM VR7 (15th to 17th  May), a sprint distance (1.5 km & 5 km runs, 20 km bike) and was amazed to find that there were over 25,000 people registered! The run and bike could be undertaken inside or outside or a combination of the two. I decided to run outside and do the bike session on my turbo, expecting that my time would be quicker than out on a real road (more about that later!). IM VR7 overlapped with the Barnes Fitness Dinton Summer Series Virtual Race 1 and I had entered the 5 km so I was happy to be able to put in one hard run for both races (I don't think that's cheating!). I had been running the same out and back 5 km on a Saturday morning for a few weeks so decided to do the same run for my race. If someone had told me that being in a virtual race with no other competitors around would actually be enough motivation to go flat out I wouldn't have believed them – I took 46 seconds off the previous week's effort and loved running hard!
I had decided that to make it more like a real race I would ride the bike on the same day. I have a CompuTrainer, a solid and seemingly indestructible turbo which I have used twice a week for about 7 years. However, it is no longer produced, and the software is not supported so it is not compatible with Rouvy, which IM recommends and provides the virtual bike course for just before the race starts. I use TrainerRoad (legacy version) but it does not provide distances, although these are calculated when it uploads to Garmin Connect. TrainerRoad took the decision not to work-up the algorithms to account for different wheel sizes etc so it does not show distances because they are not accurate. I had already used a trial version of Zwift so could not use that for free again so it would have to be TrainerRoad.
I looked back at the last 6 weeks of TrainerRoad workouts and decided that if I pedalled for 45 minutes that should give me 20 km on Gamin Connect. So, I picked a flat 'free' ride and set-off. I stopped at 45 minutes and within seconds everything had uploaded via Garmin Connect to IM VR7. I started thinking about the 1.5 km run I still had to do but first checked my ride…. my heart sunk when I saw that I was 500 meters short. I should have set-up a separate cadence sensor independent of TrainerRoad and recorded it on my Edge 1000 – even with virtual racing there are 'learning points'! I could have quit the race but I could see others in Tri2O adding their results to the Club Championship results sheet and my competitive spirit kicked in so the next day I was out on my race bike doing my own 20 km time trial around Green Park on very tired legs. I was pleased to reach 20 km in just over 40 min, so quicker than the turbo would have been! The 1.5 km run later that day was a bit of a struggle, but it was short enough to just tough it out.
The Club Championships points system is based on your time as a percentage of the winner of your age group's time. I was 15th out of 130 completers in the F60-64 age group and the 2nd fastest Brit. I was pleased to see that I had just managed to stay ahead of a fellow GB Age Group competitor who has podiumed at ETU & ITU championship races in the past (but only because I didn't have to swim!).
Virtual racing was surprisingly exciting and is a lot cheaper and less stressful than the real thing! There is of course the potential for people to make it as easy as possible to record a good time and even though there are no prizes some people clearly did this as there were some quite incredible times being uploaded. IM has now set up a Championship race, run in parallel with the Classic which I entered, that has strict rules, including completing the activities in the correct order and in 12 hours and with no net loss of elevation on the run, but it requires you to ride the course on Rouvy and there is no sprint distance.
Since completing the first IM VR sprint both my ETU and ITU races have been postponed until 2021 but there is still the Club Championships to aim for! I have just completed the next IM sprint race, VR11 (12th to 14th June), and was fortunate enough to make dual use of my 5 km run again as it coincided with Dinton Summer Series Virtual Race 2! I tried a different strategy and ran my IM 1.5 km on Friday evening on fresher legs and was quicker than before but my 5 km run the next morning was a bit slower, however my combined run time was 27 seconds faster so I consider that a success!
I had signed up to be part of the Club's Endure-24 team and had a slot at 17:00 on Saturday so had another hour of running to do ahead of my IM VR11 bike ride. It was great to see so many in the Club taking part in Endure-24 and following everyone's progress on Facebook. The praise and compliments given to Tasha for organising it, and to her and Sunil for keeping everyone posted of progress through the night, are very well-deserved and another demonstration of what a great triathlon club we belong to – virtual events can be inclusive and fun! During the final bonus hour of Endure-24 I headed to Green Park for another 20 km time trial to complete my IM VR11 race. Despite all the running the day before I was able to dig deep and achieve my personal goal of exceeding an average of 30 kph taking just over a minute off my previous race time.
It would be great to see more Club members participating in the Club Championships, especially more women – it's not often you can race for free and choose your own route!
---
From the Archive
The highlight of June in Tri2O calendar would be the Famous Fish n' Chip ride to Hayling Island.   Unfortunately with social distancing and group size restrictions in place we are going to miss the famous ride.  Here are some of the photos I have managed to dig from the Fish n' Chip archive from 2014 – 2019.
---
Cycling – Insurance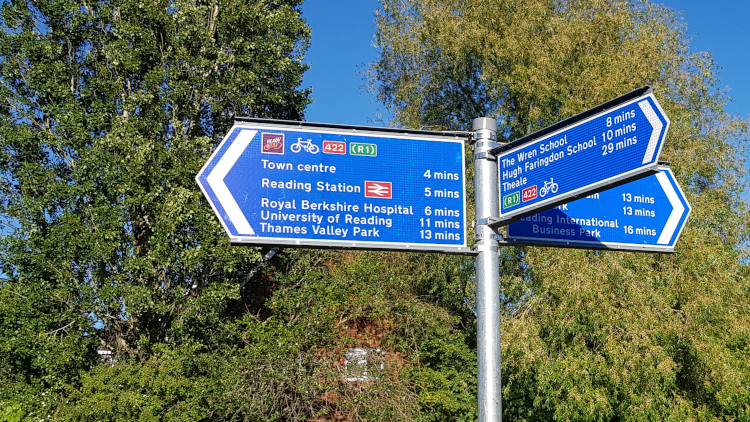 by Sally Waterman
Whilst we are not currently able to arrange club group rides, we thought it would be helpful for members, particularly those who are considering leading rides in the future, to have an overview of the types of insurance that provide cover whilst cycling.  This brief article provides some basic information for all members and summarises what Tri2O is considering doing to provide cover for ride leaders once we can resume group rides – hopefully before the summer disappears!  Insurance claims for damage caused by a cycling accident are fortunately rare but it's worth considering taking out insurance cover just in case you are one of the unlucky ones.
Third party liability insurance
Third party liability insurance covers you if you cause, or it is alleged that you have caused, injury or damage to property, e.g. you're involved in an incident with another cyclist or a car and a claim is made against you medical treatment or loss of income due to injury and/or repairs to the bike or car.
Most people have some third party cover in their house contents insurance and most of these policies provide this cover whilst you are away from home; they do not usually exclude cycling. If you ride outside its worth checking whether you are covered.
If you are a member of Cycling UK (CUK), you are automatically covered for claims of up to £10 million: https://www.cyclinguk.org/insurance/third-party-insurance. It currently costs £48 a year to be a member and there are of course benefits other than insurance cover.
If you are a Race Gold, Race Silver, Ride or Commute member of British Cycling, you are covered for claims of up to £15 million: https://www.britishcycling.org.uk/thirdpartyliability. The standard Ride membership fee is £43 a year, with again, many more benefits that just insurance cover.
If you are BTF member you are covered by their public liability insurance if you cause an accident and injure someone else, or someone else's property. Note that this only applies if you are legally responsible for the accident. More details can be found here: https://www.britishtriathlon.org/get-involved/membership/insurance-centre/public-liability.
Personal accident cover
Personal Accident insurance cover is something you can claim if you injure yourself (e.g. falling off a bike, tripping up on a run) or are injured by someone (e.g. a cyclist or vehicle) or something else (e.g. a branch falling on you whilst running). Personal accident insurance is included in your BTF membership if you are a 'core' or 'ultimate' member. Details of the levels of cover are here https://www.britishtriathlon.org/get-involved/membership/insurance-centre/personal-accident. To find out how much it costs to join: https://www.britishtriathlon.org/join.
Ride leader's insurance
Tri2O does not currently provide insurance cover for its ride leaders but it has considered whether such insurance can be provided via CUK or British Cycling. Reading Cycling Club (RCC) provides cover for its ride leaders and club events via CUK's Organisers' Liability insurance and this seems to be the more suitable option for the Club.
CUK provide cover for claims of up to £10m against ride leaders for injury or damage caused to a third party as a result of their negligence. In order to benefit from this, Tri2O would need to be affiliated to CUK (this would also allow individual Club members to join CUK for a reduced fee). There are some things to note:
The names of the ride leaders should be notified to CUK (this can easily be done by email)
The ride must be organised in accordance with any guidance issued by CUK, part of which requires the ride leader to have the names of everyone participating in the ride (this could be done by signing up to the event posted on Facebook). Unofficial/ad hoc rides organised by Club members via Facebook or other media would not be covered by the policy.
Further information is here: https://www.cyclinguk.org/insurance/event-organiser.
Ride leader insurance is also available to Race Gold, Race Silver and Ride members of British Cycling who hold a valid British Cycling Coaching qualification and/or a British Cycling approved leadership or instruction qualification, together with a valid First Aid Certificate. The cover provided is for the individual member. More information can be found here: https://www.britishcycling.org.uk/coachesinsurance.
If any members would like to contribute to the debate about what if any insurance cover the Club should put in place for ride leaders, please contact our Bike Officer, Simon Barbour via bike@tri2o.club.
---
Hoodies, T-shirts and Champion Club Kit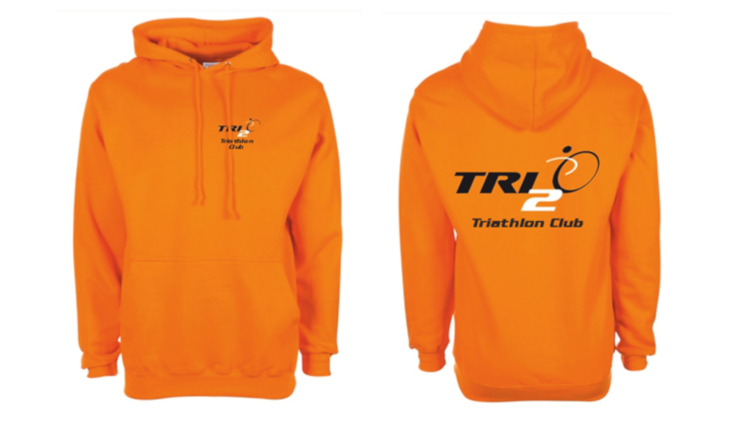 Good news, the final package of Champion kit arrived last week, coinciding with me going back into work for the first time since lockdown, so I was able to pick up all the kit that had been sat in our post room.
If you ordered hoodies/t-shirts in the February order or Champion kit in the March order you can now collect them from my place in Tilehurst, with a suitable socially distanced handover in the front garden.
I'm working several days a week at home at the moment and am around evenings and weekends. Message or email me at kit@tri2o.club to arrange a time.
If you are still isolating and would like me to look after your kit a bit longer, that's no problem.
Heather Phillips
Kit Secretary
---
Fun Fact about Triathlon
Triathlon's Olympic Debut
There's a reason an Olympic-distance triathlon is called "Olympic"- the distance was standardised prior to its debut at the 2000 Olympic Games in Sydney. This format was previously called the international distance and had a 1.5 km swim, 40 km bike and a 10 km run.
Swim, Bike, Run (for Safety)
This may be common sense, but many people ask why the order of a triathlon goes swim-bike-run. It's simple – it's ordered based on safety. The swim is first so athletes are in the water when they are fresh and not exhausted from running or cycling. You can always stop to walk your bike or pause during the run, but unfortunately you can't really stop and take a breather during the swim.
---
Dates for your diary
All Tri2O social events are currently on hold. 
---
Spelling Challenge
Tri2O members have been busy hunting for the sign to complete their weekly spelling photo challenge set by Neil & Clare.  Here are some of your highlights.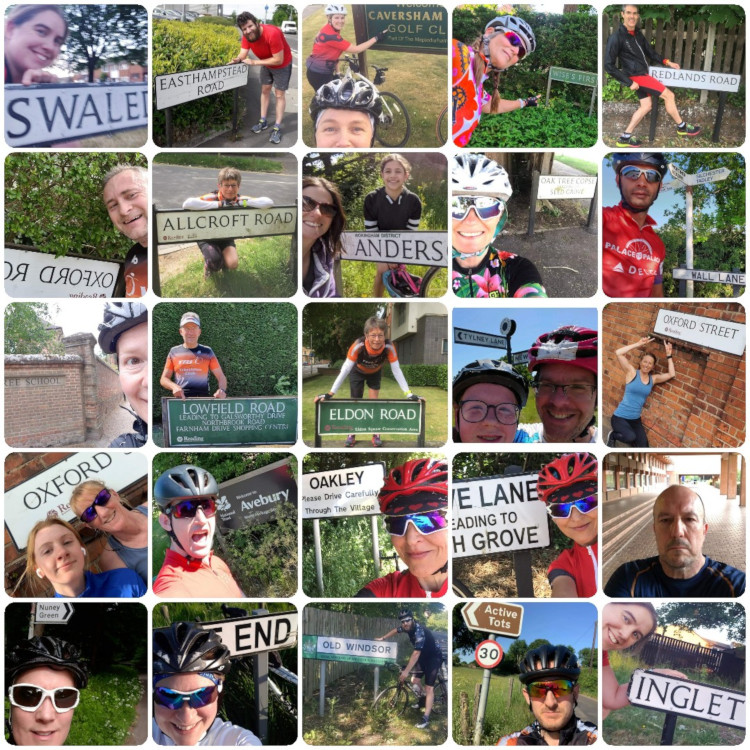 ---
Your contribution…
We would love to hear from you, particularly if you have taken on a new challenge or are new to triathlon.
The next newsletter will be in August 2020, please send your contribution to info@tri2o.club before 15th August 2020.
In the meanwhile Stay Alert >> Don't inject bleach >> Don't drive to test your eyesight.