Newsletter – Feb 2020
Chairman's Update
Dear Tri2O'ers
Great to see so many members winter training both inside and out over the past few weeks. Swim training sessions are all very well attended as usual with lots of positive feedback – well done to our wonderful coaches!
Thursday evening Run Club with our Head Coach Sean is always a good workout (and tour of Caversham) and our recent guest coach Edwina really mixed it up with some serious interval sessions!
Thanks to Claire and Neil for the social mountain biking mornings at Swinley Forest, great fun to ride the trails at Swinley to the various sound effects – squeals of joy from some and squeaky "old" bikes from others….(you know who you are!)
Highlights of recent activities from your committee are …
Club Captain Phil Wood has launched an exciting new and more open format for our Club Championships, please do get involved and as the season progresses keep an eye on the Leaderboard https://www.tri2o.club/club-championships/
Tasha has a varied selection of Socials for us all, starting with a Drinks and Kit evening on the 21st February see fb Event Page
Our Coaching committee has organised some excellent seminars and workshops over the winter period, with two more scheduled; one focused on Nutrition plus an open Q&A session – both are sure to be popular and informative.
Our Communications committee are busy keeping everyone posted on what is happening along with a tricky little project to migrate our membership database to a new system (thanks in advance for your patience)
The Reading Triathlon committee are plotting and promoting for this year's event and have introduced an Aquathlon format race to the day so please tell any of your non cycling buddies!
Tri2O parkrun "Takeover" takes place on the 28th March Signup to Help here
Our "2020 Race Calendar" has been published, courtesy of Sally, do take a good look as there are lots of races and events listed. Plus to make this really work please add your name to events you are entering, we're keen to see who is doing what!
Top Tip: If you are wondering where to find club documents or links such as the Race Calendar, the Tri2O Strava page or the Winter Running Competition leaderboard go to the Announcements section on the clubs facebook page where our Comms Officer has posted everything you might need in one place – great idea and thank you Sunil!
If there is anything you would like to ask or feedback, please contact me or any committee member, we are always happy to help.
Hope to see you soon
Mike Nash
Chairman
---
Reading Tri 2020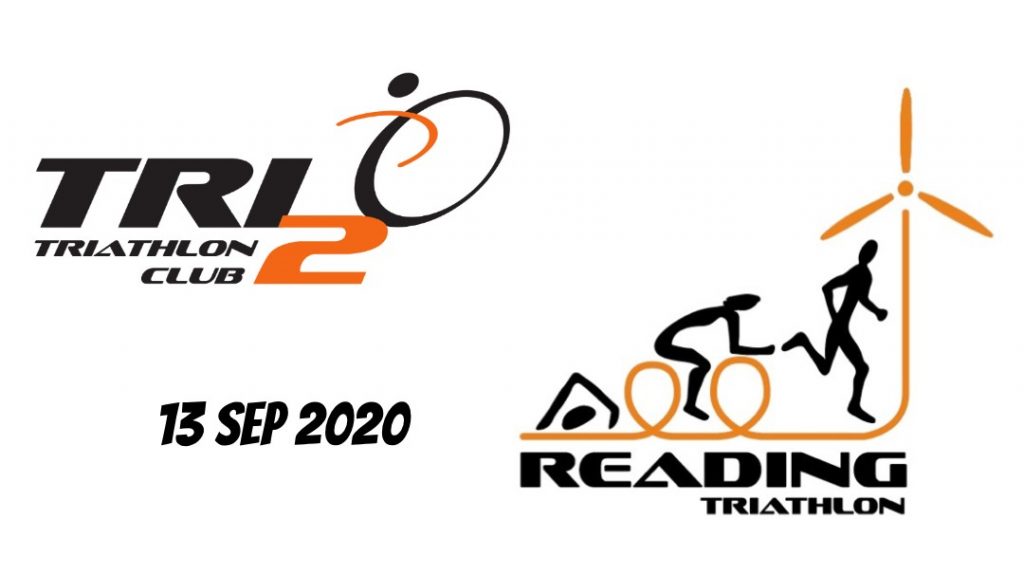 Updated from Pete, Georgia, Jamie & Neil
Preparations for this year's Reading Triathlon are well underway. Excitingly we have also decided to add another race this year, the Reading Aquathlon. You will have seen that we are running our event a couple of weeks later this year, so that our date doesn't clash with the Newbury Triathlon. We have also revised our pricing for this year, with stepped price increases after a number of entries, to help drive people signing up a bit earlier we hope!
As always we will be asking for as many of you to donate a day's help to support our event again. Remember all of the profit goes back in to the club and has allowed us to put on many of the recent club events as well as supporting our swim sessions. Members are still welcome to enter and race in our event; we are offering a 10% discount on entry, please contact events@tri2o.club for the discount code.
We've confirmed two massage therapists for the event (both club members Susan Martin and Ben du Bernard). We are looking to add one more to the team. If any members who are sports massage therapists are interested in joining the team, please get in touch.
---
Membership Update
Since the last newsletter, we welcome the following new members. We hope you are enjoying being part of the club and making the most of the training opportunities!
Chris Dench
David Cooper
Jane Dench
Jessica Dicks
Merrick James
Peter Reeve
Sam Handley
We are excited to announce that we are also moving to a new membership tool, ClubSpark, that is provided by the British Triathlon Federation (BTF). We will be moving you across to the new tool in batches, so please look out for any notifications and more information will be provided on the tool and it's capabilities soon.
Please also note that as a member of the club you get a discounted rate if you wish to join BTF (separate joining process and fee required). If you have any questions on this then please let me know, or have a look at the BTF site. Some benefits of joining BTF are insurance when training or racing, and the race licence (saves paying on the day licences at each race which can be £5 – £6 per race).
---
Coaching Corner
by Sean Stewart (Head Coach)
As athletes with busy lives and multiple responsibilities it can, on occasions, be difficult to work out how we are going to fit everything in and still achieve our sporting goals and ambitions. In each newsletter we will give you some overarching guidance and some discipline specific tips and suggestions to help you manage your time and your mind to give you the best possible chance of maintaining balance in your life and in your athletic performance.
One factor that I believe is key is to getting the best out of ourselves (and not getting injured) is consistency:
Training on a regular basis using a good mix of low intensity effort and occasional high intensity is more likely to yield positive results than infrequent bouts of training where we push ourselves too hard and for too long resulting in excessive fatigue and a higher risk of injury. A good rule of thumb is 80% of training in the lower effort areas and only 20% where we are pushing ourselves to the maximum. Happy training!
by Susan Martin (Swim officer)
If you have recently moved up a lane or just can't keep up one week, knock 50m off of each set. This will enable you to concentrate on your style and technique whilst staying with the rest of the lane. If the sets are short (50s and 100s), just cut one out every now and then.
by Simon Barbour (Bike officer)
Come this time of year it is easy to feel like winter has been going on forever, and therefore to start thinking you need to ramp up intensity on the bike. Whilst the odd interval around your lactate threshold won't hurt, I would avoid doing anything more intense at this stage and continue to focus on consistent training. Mentally it's important to give yourself some variety too, so if there are sports and sessions you enjoy that aren't Tri specific, feel free to keep them going at this time of year. Personally I really enjoy circuit training and in my best cycling seasons I kept this up until March/April. When I just sat on the bike all winter I was sick of the sight of it by June!
by Edwina McDowall (Run officer)
To sharpen your running form for the Winter Run Competition races and getting ready for the tri season, now is a great time to start to include some running drills into your training. These are a great way to develop your running action in training and I love to do them before a parkrun or race to get me in the zone too! Drills are best as part of your warm-up, 15 seconds drill with 15 second recovery repeated several times work well. Some of my favourite drills are high knees, heel flicks, flicks, grapevines (carioca). Maybe experiment to find out which drills works best for you. Come along to Thursday Tri2o run club for some running drill tips too. Happy running!
---
Club Captain's Report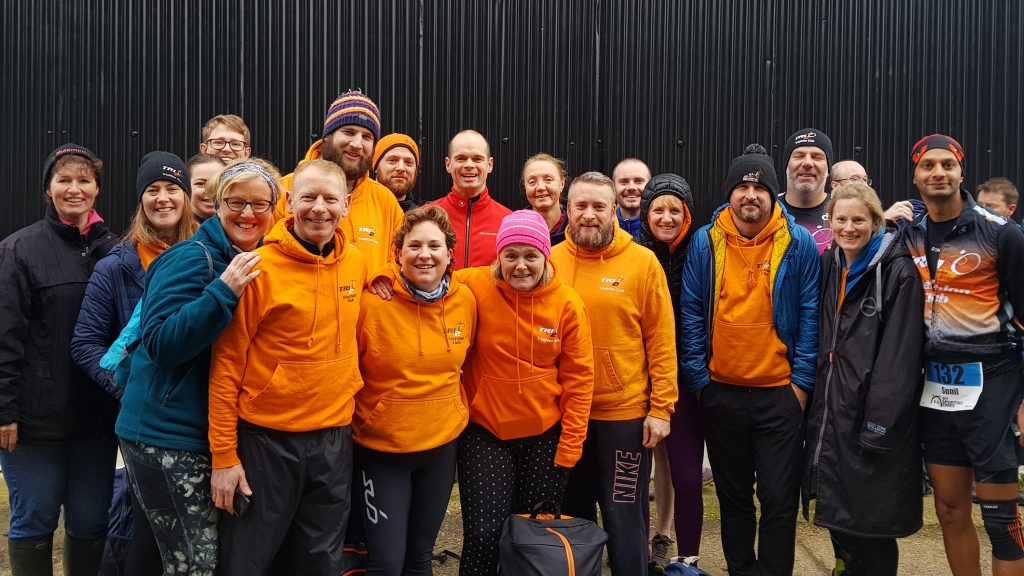 With all the bad weather recently how tempting is it to say 'Just 5 more minutes' and to *SNOOZE* that pesky alarm in the mornings or even, I won't do my run today as its cold and dark out? Phew, not just me then! 🙂
Trust me when I say it WILL get better! The evenings will get longer and those sunny days in the lake, saddle and your trusty runners are not too far away.
But let's look back at the last 5 months. All across social media our club members are inspiring everyone to seek new goals and journeys to embark on. The Winter Running events are chosen to be testing and with the conditions you've all endured a real challenge to even the toughest of athletes. I just wanted to say WELL DONE to you all who've turned up and worn the club colours with pride and honour at the events we've already chalked off. (Even if the orange was covered in mud)
Sadly, the Winter Running Series will come to an end at the Reading Half Marathon on the 5th of April but don't get too disheartened as we have designed the new Club Championship for 2020 to be as open as ever with all manner of distances and events applicable for submission. Whether this is the year for your first triathlon, first open water swim or maybe your first long distance event we are all behind you. This club is full of all abilities and it can sometimes be easy to fall into the negativity of seeing someone else who swims that little bit better, bikes that touch stronger or runs that little bit faster, but this is a sport where it is you against YOU! Be all you can be and take each day as it comes and love the journey 🙂
Don't forget the Race Calendar is something we love to keep up-to-date with everyone's events, some being taken as a lone wolf or perhaps getting a massive turnout at our flagship events.
Enjoy the next few months and when the sun shines on you, smash it!
Phil
Club Captain
Schedule of the remain Winter Running Competition.
---
Swinley Social
by Clare FOX & Neil HARRIS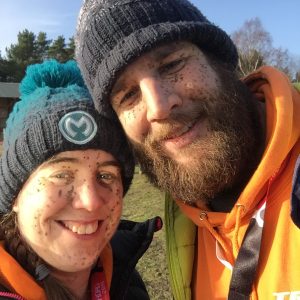 For those that haven't attended you may have seen some posts about the Swinley socials and wondered what it's all about. We started running the Swinley socials this year as above any other reason it's fun. With an opportunity to ride in some beautiful traffic free scenery, living so close and riding and running round it regularly gives us the knowledge to take a group of complete mixed ability out for a ride where everyone gets something from it. The socials have given us the opportunity to spread the fun and love of mountain biking to other members of the club
What normally happens?? We spend an hour and a half to 2 hours exploring the single track through the forest. With route tailored to suit the ability of the group on the day. The single track in the forest is split into lots of sections which everybody rides at their own speed, and we regroup at the end of each section, another opportunity for a natter. Heading back for the most important bit, coffee and cake over a catch up with club mates.
What ability or experience do I need?? None.
We normally start out on the blue trail which can be ridden at speed for high thrills or an easy potter for those getting the hang of it. We've been joined by some with no experience who have gone round and finished with a smile, some who were a bit nervous but showed great gain in confidence over a couple of sessions and some who had a very old school (no suspension!!) bike (not recommended for those with no experience). Some have hired bikes from either the on site bike hub or Mountain Trax (just down the road).
Why would you want to ride off road?? It's fun!
If only we could prove it but we don't have a recording of our esteemed chairman making joyful noises and grinning like an 8 year old boy. In the winter it's cold. When mountain biking you go a lot slower than on the road for similar (or more) effort so you don't get anywhere near as cold! If you wanted to push the pace a little, the short sharp climbs and accelerating out of tight bends do wonders for your strength but just riding off road will improve your bike handling, which translates over to the road.
And there are no cars!
So how many people have actually gone?? 19 club members plus 5 family and friends, over 5 Swinley Socials. 4 people have hired bikes. 1 bike has been lent between club members.
Over the course of the socials we have covered all of the blue and red trails (that were open) at various times.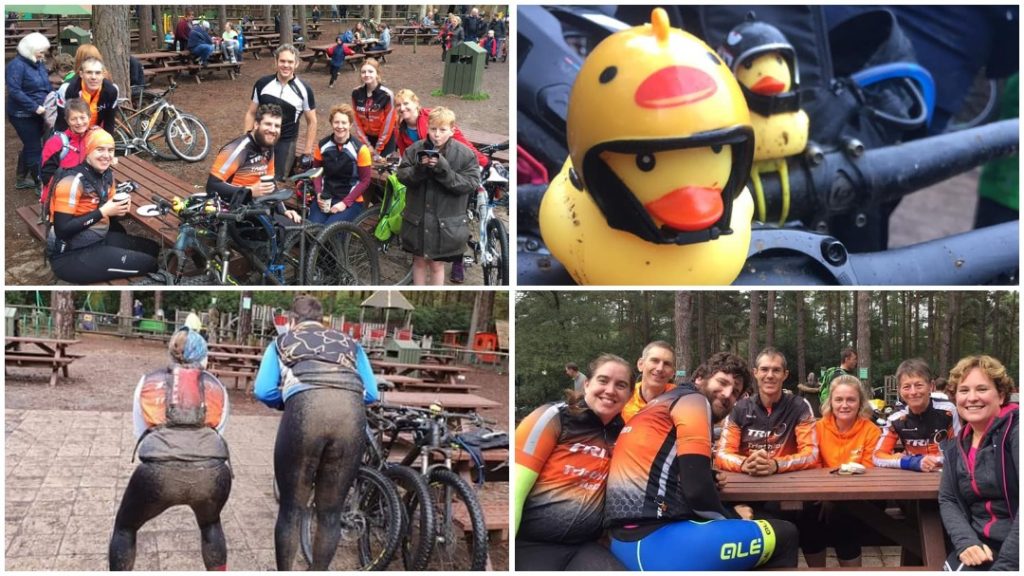 The next Swinley social will be on 22nd February at 12:00 pm to give anyone who takes part in California Country parkrun for the WRC a chance to refuel and get changed!
If anyone wanted to take their off road riding to a competitive event we thoroughly recommend the trailx events, we're hoping to be at the duathlon on Easter Saturday and the off road triathlon at Pippingford in the summer. It would be great to see some of you there.
---
Register Your Bike

Thanks to Martin Cook for sharing this information.
You can register your bike for free on www.bikeregister.com
If a person has had their bike stolen this needs to be reported online to Thames Valley Police or by calling 101. A lost or stolen bike needs to be reported with all details and serial numbers online to www.bikeregister.com. It is important for all bike owners to register their bikes on this website, as besides helping to get your bike back if stolen and found abandoned, it also helps with finding out your identity if you are involved in an accident on your bike.
Thames Valley Police have access to search this site so they can check if a stolen bike has been found providing the owner knows the serial number. The finder of a bike can go to this website to check if the bike has been reported stolen and if it has, it needs to be reported to the Police.
---
Prospect parkrun takeover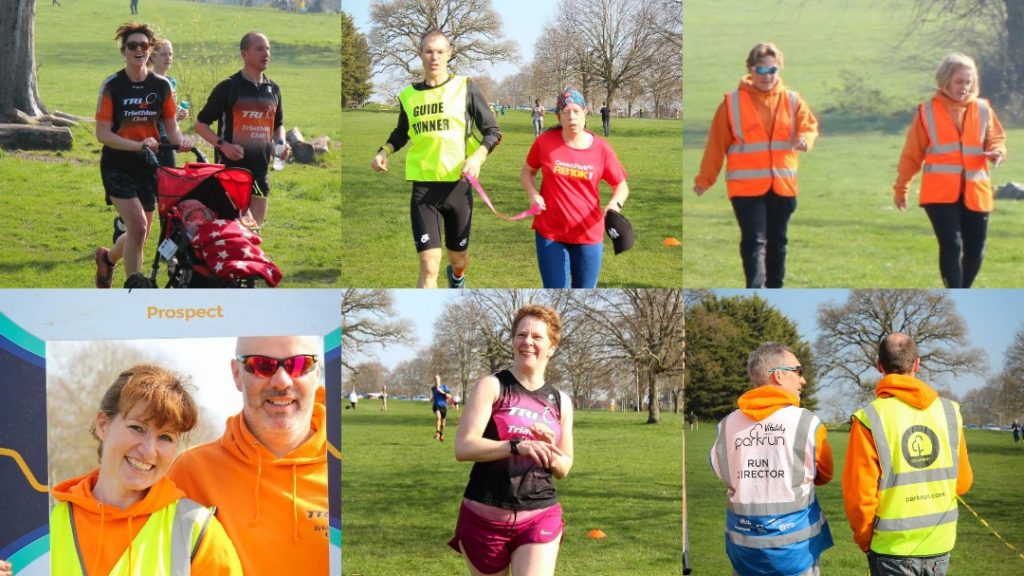 After an enjoyable and successful takeover of Prospect parkrun in March 2019, we have decided to make it an annual event.
Save the date – 28th March 2020 – Tri2O Prospect parkrun takeover.
The takeover involves us providing volunteers for all the jobs that make parkrun work every week. We would also like to get as many Tri2O members as possible to run. So if you haven't done parkrun before this is your chance to take part in a free 5k run at Prospect park.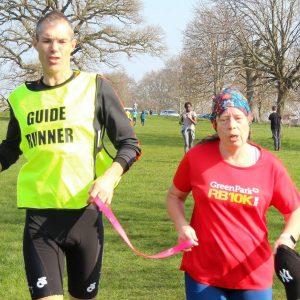 Following is the republication of article written by Sean STEWART following his first time experience in 2019
We all want our first time to be special and in case you are now wondering where this article is going there is no need to panic and stop the kids reading it. I am writing about the Tri2O takeover of the Prospect Park parkrun on Saturday 30th March.
I am embarrassed to say that having done lots of parkruns I have never volunteered to help at any of them; so our takeover was an opportunity for me to give a little something back. As anyone who saw Sunil's list of roles will attest there are lots of things that have to be done week in and week out to make sure the parkrun goes well. Initially I was allocated to the Finish Tunnel and I'd been practising my "move down the tunnel" and "stay in finish order" quips and was quite looking forward to it. But on Thursday Sunil asked if I would guide a visually impaired runner around the course. I agreed straight away, then immediately wondered what I'd let myself in for!
To give myself a bit of assurance I searched the Internet and found some useful stuff. There's a bewildering array of advice for volunteer guides as well as some serious rules and regulations for those who want to guide athletes in a formal competitive environment. I read the more light-hearted articles and set off on Saturday looking forward to whatever lay ahead.
As you may recall it was a lovely sunny morning and everyone was full of the joys of spring. When Sally and I arrived Tri2O was already in full "setting up" mode – just like the Reading Triathlon – so we just slotted in and helped lay out some cones and bashed a few stakes into the ground. Just before the briefings started Sunil called me over and introduced me to Lisa, the athlete I was to guide around the course.
We started chatting and Lisa's first words were "so you're my latest victim", which immediately put me at ease. We discussed where I should run, how to hold the running leash (which would keep us in contact with each other) and how important it was to count down the distance to each corner. I was worried about what to do in case Lisa took a tumble and her thoughts were 1) "it's never happened before" and 2) "if it does we'll have a laugh about it, pick ourselves up and carry on". We also established that having done a serious track training session the day before she felt getting round in under 38 minutes would be a struggle.
So we were all set – all I had to do was keep us away for danger, count down the distances to the corners and try to get us around in about 38 minutes; what could possibly go wrong?
Thankfully other than being unable to sensibly count down into the corners we got around without any major mishaps. Yes, we bumped into each other a couple of times, yes, I did completely forget to call out one of the corners (I was saying hello to the marshals) and yes, when Ed Nash sped past us on route to his first parkrun win poor Lisa did find the pace picking up a bit as I got competitive!
Lisa had done Prospect Park 35 times so knows it well and for parts of it we were able to chat, but most of the time I was just describing the length of the grass, pointing out where other runners were and generally making encouraging noises as we ran up the hills (yes Sunil, the hills, Prospect Park is not pancake flat!). Naturally there was cake at the end and when we'd got our breath back we were able to bask in the sunshine and reflect on a very enjoyable run. Remembering that Lisa had started with heavy legs after her track session she was delighted that we'd got around in 36:04.
Chatting to club members in the YMCA's Parkside Café (good coffee, lovely snacks and great prices) after we'd stripped everything out I got the impression everyone, no matter what role they had played had enjoyed the morning and found it a worthwhile experience. It would be great to do it again and perhaps, like the Fish & Chip Ride and Katie's Legacy Triathlon this could become an annual event for Tri2O. I think for all of us our first time was very special indeed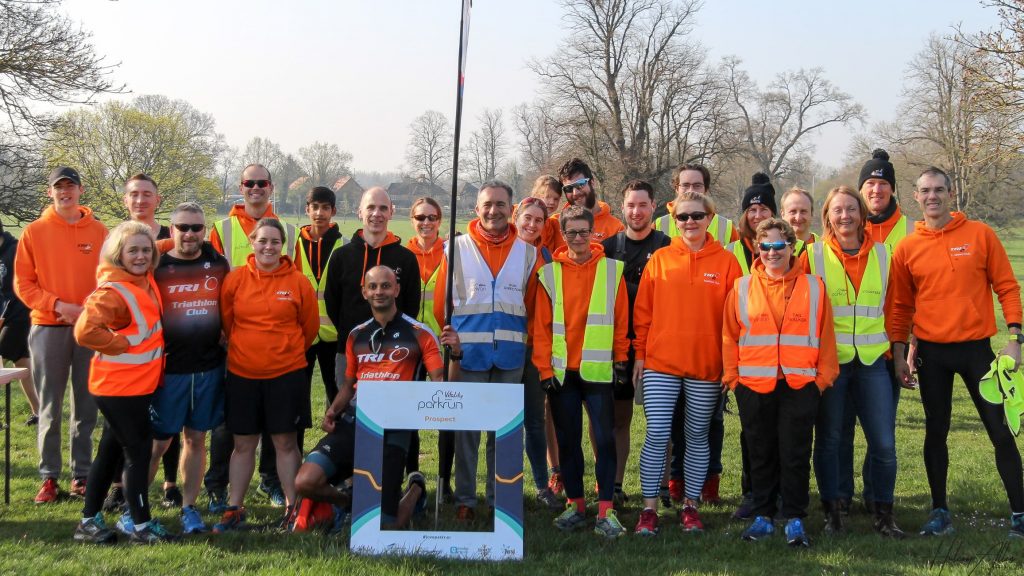 ---
Down memory lane…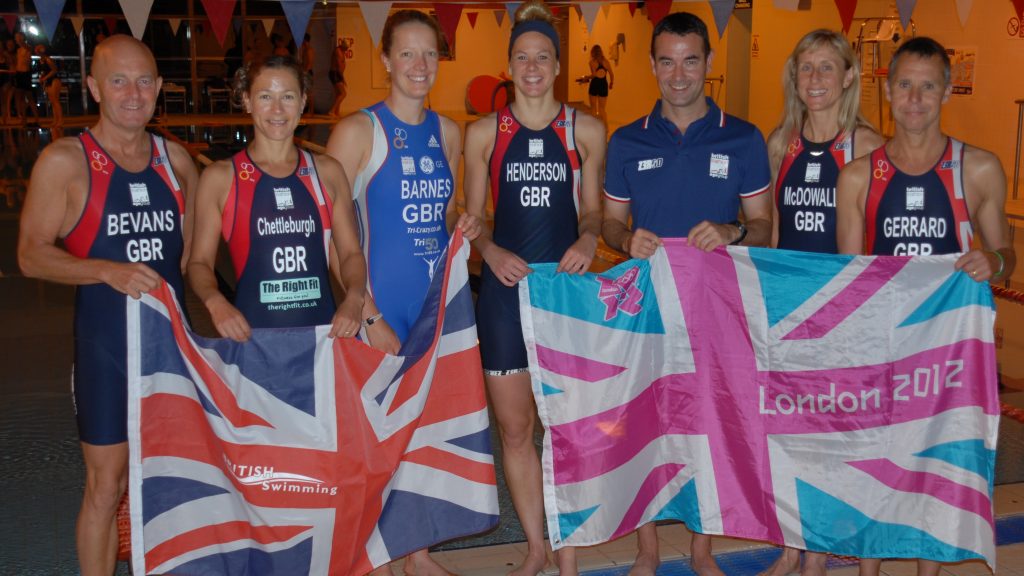 Tri2O to the World Championships Sept 2013 :
From Left to Right – Glyn Bevan, Harriet Chattleburgh, Ellie Barnes, Katie Henderson, Glen Hall, Edwina McDowall, Iain Gerrard along with (missing from the photo) Sally Waterman, Sean Stewart and Clare Lait representing Great Britain at the ITU Age-Group world Championships, part of the PruHealth World Triathlon Grand Final London September 2013.
Down memory lane is going to be regular feature in our newsletter, if you have any old photos/articles of Tri2O you would wish to share please email them to info@tri2o.club. We have quite a few members who have been with the club since its inception and would be great to share some old photos.
---
My First Gutbuster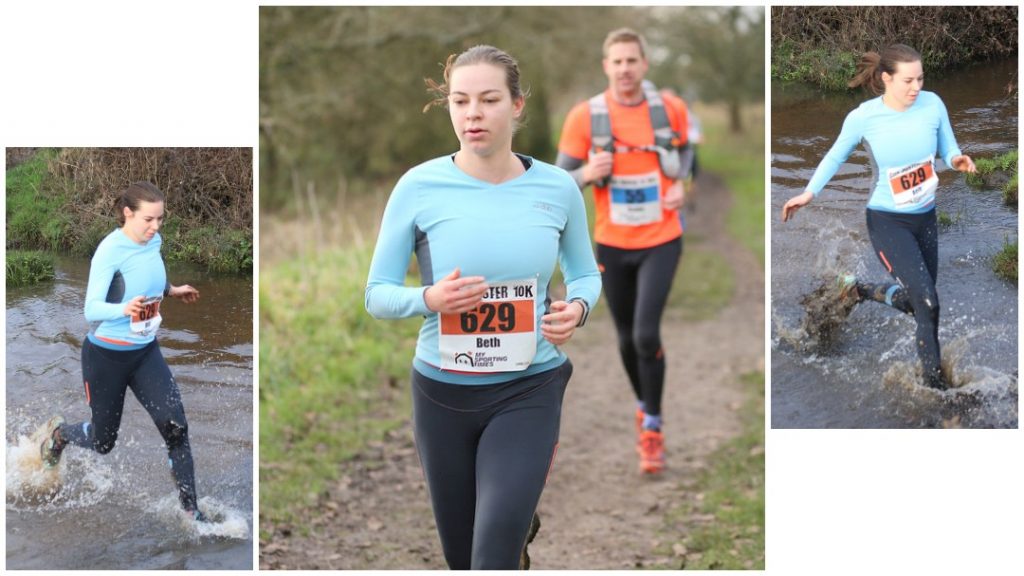 by Beth HUNDLEBY
On Sunday 29th December over 30 Tri2O members took part in the Gutbuster, the 7th event in the Winter Running Series and one of the most popular races of the year.
This was my first Gutbuster and I was keen to see what the mud fest was all about. Having spent a week indulging over Christmas I was feeling slightly less enthusiastic about the run by Sunday morning but it was lovely to see so many people in Tri2O kit at the start line.
There was a choice of a 10k or 10 mile route (I went for 10k). The first water crossing came 2k in and left my feet feeling nicely refreshed! Then it was a mixture of some road sections and some quite muddy sections before the second water crossing. This was more of a river than a ford and sadly my slip down the bank was recorded in the excellent race photos. After another few minutes I could hear the sound system from the farm so knew there wasn't far left to go. The final 400m was uphill through an extremely muddy field (apparently ploughed by the farmer especially for us!). It was definitely not a sprint finish by any means but I managed to keep putting one muddy foot in front of the other and completed my first Gutbuster. There were post race mince pies to be enjoyed and then I headed home for a much needed shower!
---
Results & Achievements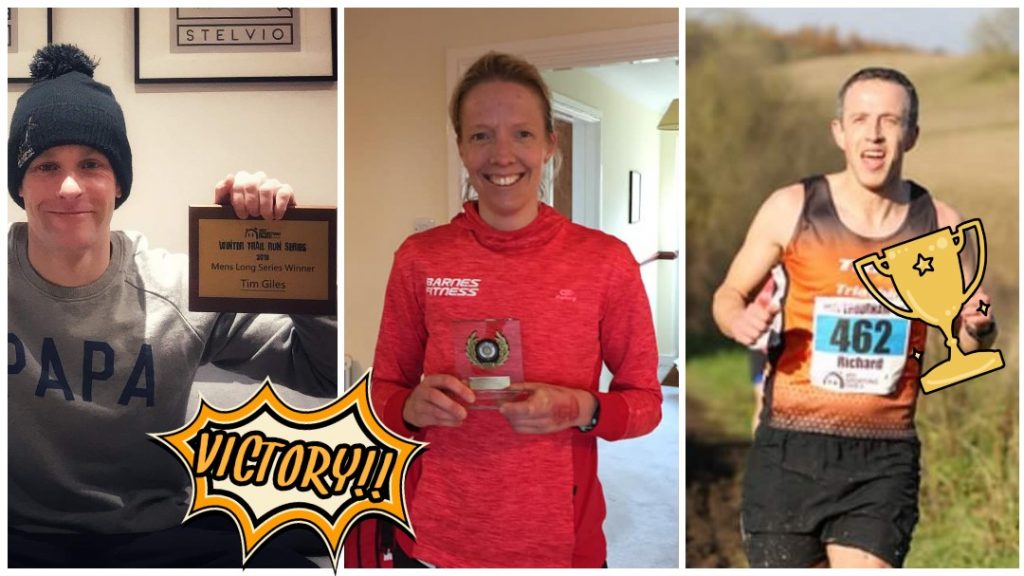 From Left to Right : Tim Giles, Ellie Gosling, Richard Coates
MST Long Series 2019
Male (overall)

1st Tim GILES
3rd Richard COATES
4th Clive ALDERSON

Female (overall)

Male : Under 40

Male : 60+
MST Short Series 2019
Male (overall)

3rd Christopher WEBBER
4th Andrew WEBBER

Female (overall)

Male : 50-59

1st Christopher WEBBER
2nd Andrew WEBBER
Woodcote 10k 2020
Female

1st Ellie Gosling
3rd Leanne James
If you want your names in the highlights, please email with your event and results details. It is not a requirement to have a podium finish to shout out about your achievements.
---
Dates for your diary
---
Club Kit – try before you buy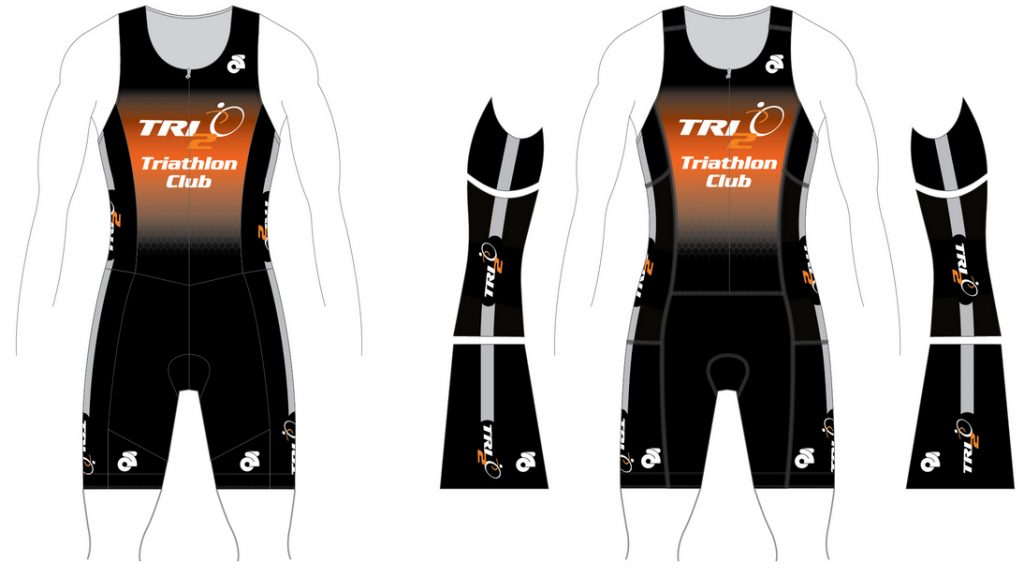 Heather our Kit Secretary will be on tour with club kit samples for members to try before you buy. Tour dates are listed below.
Fri, 21st Feb – Tri2O Social at Great Expectations (from 7:00 pm)
Sun, 23rd Feb – Leighton Park swim (before the swim session)
Mon, 24th Feb – Crossfields Swim (before the swim session)
Fri, 28th Feb – Bradfields Swim (after the swim session)
Fri, 28th Feb – Mansion house, Prospect park (6:30 pm – 7:30 pm)
---
Your contribution…
We would love to hear from you, particularly if you have taken on a new challenge or are new to Triathlon.
The next newsletter will be Apr 2020, please send your contribution to info@tri2o.club before 15th Apr 2020.