Reading Triathlon
Celebrating 40 Years of Triathlon in the UK
Join us on September 3rd 2023 for an historic milestone as we celebrate 40 years since the first ever British Triathlon Championships at our iconic race venue. The Reading Triathlon & Aquathlon was the birthplace of triathlon in the UK, held at the Kirtons Farm Water Sports Centre in 1983. Tri2O Triathlon Club proudly presents the Reading Triathlon, a race organised by triathletes for triathletes.
It has been 40 years since the first ever triathlon in Britain! Global Triathlon Network were in Reading, the site of the race on the 5th of June 1983. So, in a nod to Triathlon reaching middle age, we go back in time to recreate it. Has our kit stood the test of time? Did it change for the better? It's time for another presenter challenge!
This year, we're excited to offer six thrilling race options, including a special one-off route recreating the 1983 British Triathlon Short Course Championships. We're also making exciting changes to the course, including a revised run route.
Entries are now closed for this year's Reading Triathlon. There will be no entries on the day.
If you missed out this year we hope to see you next year!
| | |
| --- | --- |
| The 1983 | 1600m swim, 66km cycle, 21km run |
| Standard | 1500m swim, 44km cycle, 10km run |
| Sprint | 750m swim, 22km cycle, 5km run |
| Sprint Relay | As above, but with 2-3 participants in a team |
| Aquathlon | 750m swim, 5.4km run |
| Aquabike | 1500m swim, 44km ride |
Experience the exhilaration of an open water swim in the beautiful H2O lake, followed by a picturesque cycle course through the local lanes of Burghfield, Mortimer, and Grazeley, before finishing with a newly-routed off-road run, taking in the Kennet & Avon Canal, local trails and fields.
The Reading Triathlon is conveniently located just off the M4 with ample parking. The triathlete-led event team prides itself on its friendly atmosphere and this well-organised event suits beginners and experienced triathletes alike. As a club-run event, our primary focus is the athlete experience; all proceeds from the event are shared between reinvestment in the club to support activities for members, significant donations to charity, and a small contribution to volunteers to say thank you for their efforts. We have decided to support a local sport-focussed charity "Sport in Mind" this year, whose mission is to transform the lives and mental health of children and adults through sport and physical activity.
Entries open before the end of January and are limited to 350 participants, so don't wait to secure your spot in this historic event. Please note that due to inflationary price increases from our suppliers, ticket prices have slightly increased from last year. However, we'll be operating a flat pricing system this year, so the price will remain the same until entries close.
What do you get for your entry fee?
Chip timing, with live times & print off of our race results at the finish lines.
Open water swim with kayak water safety team on the water.
Fully signed & marshalled bike & run routes & course GPX files.
Hot & cold snacks, and quality coffee at race HQ
British Triathlon sanctioned event, with a BTF technical official present on race day.
Exclusive 40 year anniversary finisher medal and unique finisher gift.
Precision Hydration aid station & giveaway.
The Reading Triathlon is a British Triathlon sanctioned event, which means that it has met required standards to give you peace of mind that: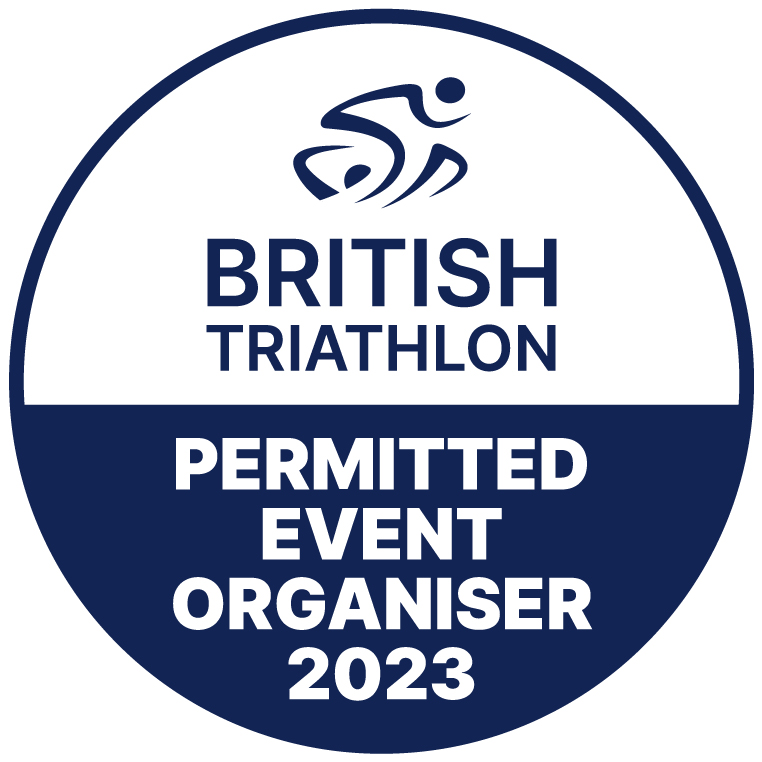 The event has the appropriate insurances in place.
The organiser is taking appropriate measures to ensure your safety.
The event is run in accordance with British Triathlon Competition Rules.
The organiser is committed to supporting the wider development of the sport.
If you have a problem at a permitted event, British Triathlon will endeavour to help you reach a satisfactory conclusion with the organiser.
Most importantly however, this means that you can be sure of a safe, fair and enjoyable race experience.
For further information about the process of event permitting, see the British Triathlon website here
---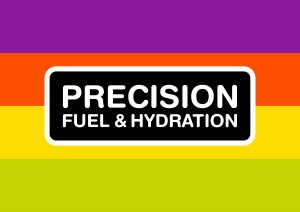 This years event will be supported by Precision Hydration.
Crush your race with a personalised fuel & hydration plan.
Find out more at precisionhydration.com